Gutter Guard Mesh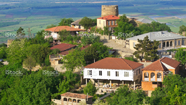 Install our high-quality gutter guard mesh to avoid rotting leaves, debris and pest infestation, helping to extend the life of your gutters.
Roof Gutters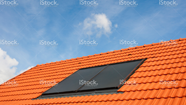 Enhance the longevity of your roofs and protect your property from water seepage and other perils by installing gutter leaf guards.
Testimonials
I would like to thank your team for the great job you did on our house, I was very impressed with the service and professional workers.



Joan Dunn

Before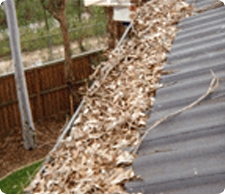 After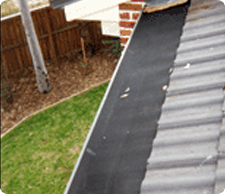 Before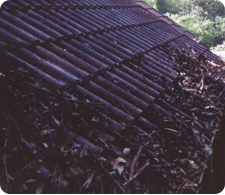 After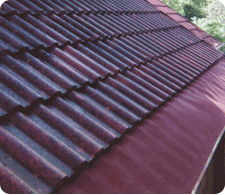 LEAF GUTTER GUARD INSTALLATION – A NECESSITY FOR EVERY MELBOURNE PROPERTY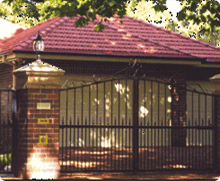 No one can control the amount of dirt, dust and other debris that can accumulate on roofs and in gutters. Yes, you may clean them on rare occasions when there is a light build-up. But even then, it can be a tricky task. The easiest and most efficient way to ensure your building is protected is to obtain leaf gutter guard installation by Complete Leaf in Melbourne.

The Gutter Guard is manufactured with the specific purpose of keeping out materials that may block your gutters and cause significant damage. By installing a leaf guard for your gutters, you'll help to extend the life of your roof while keeping the elements at bay.
Why Install Leaf Gutter Guards At The Earliest?
Protect your precious home from water seepage and damage
Avoid common pest infestations such as roaches, rodents and birds
No need for manual gutter cleaning, which can be time consuming and dangerous
Adds to the bush fire protection of your property
Easy to install and long-lasting when the guard is of a high-quality
Reasons to Choose Complete Leaf
Complete Leaf comes from over 20 years of experience in this industry. We offer quality leaf gutter guard installation services that comply with the best industry standards. From initial consultation right through to installation of the gutterguards, our expert technicians will ensure proper care is taken at each step of the way while paying close attention to even the smallest details and completing all tasks to deadline. Our technicians are all fully insured and certified, and also possess all the tricks of the trade to provide outstanding service.

Have a query about our Gutter Guard services? Give us a call today on 03 9782 6150 to speak to one of our friendly team members. You can also submit an enquiry form online or talk to one of our representatives at our Melbourne premises to makean informed decision.
© 2020 Complete Leaf. All Rights Reserved.