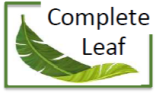 Warranty
Gutter Guards, Leaf Guards Melbourne Wide - Warranty 15 Year Warranty!!!


All installations completed by our Complete Leafscreener Tradesman will be provided with a 20 Year Warranty
Product Warranty
Complete Leafscreener Services
gutter protection systems come with a written 15 year manufacturers warranty on all product componentry.
Preformance Gaurantee
Complete Leafscreener Services
guarantees the performance of its gutter protection systems for 15 years from the date of installation.
Workmanship Guarantee
Complete Leafscreener Services
also guarantees the workmanship of our authorised technicians for a period of 15 years from date of installation.
FULL WARRANTY DETAILS ARE AVAILABLE UPON YOUR REQUEST FOR AN OBLIGATION FREE QUOTATION!
Testimonials
I would like to thank your team for the great job you did on our house, I was very impressed with the service and professional workers.



Joan Dunn

© 2014 Complete Leafscreener. All Rights Reserved.